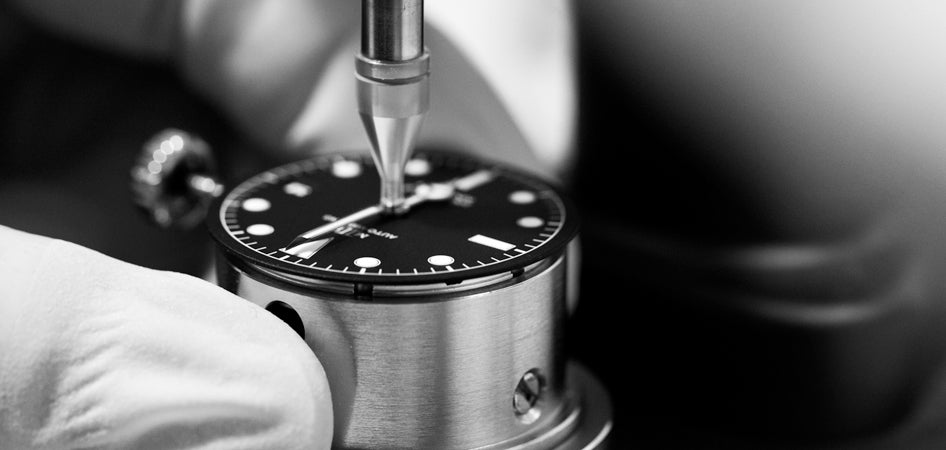 Founded in 2002, Mk II exists to re-imagine inspirational ideas, designs, and concepts from the past. Some lost to history, some before their time, and others taken for granted by the present day that are waiting for renewal. 
There was a time in watchmaking where you could enter a store and select your case, dial, hands and movement and the store would assemble your watch on site. At our inception we were the first company to offer watch parts and customization services for other maker's watches, such as Luminox and the venerable Seiko Diver series. This pioneered a new facet to watch collecting, providing enthusiasts an entry into watchmaking and the option to design a watch to suit their needs and desires.

Building on the success of the quality of our design and workmanship Mk II evolved into an American watch company specializing in vintage inspired US assembled, Japanese and Swiss Made tool watches sold exclusively under the Mk II brand. Our goal with those watches was to revitalize and evolve vintage designs so that they could be used as they were originally intended. 
"Mk II / Mk 2 / Mark 2" is widely used by military organizations to designate the second generation or iteration of a tool or piece of equipment. We selected the designation "Mk II" as our trademark to represent our dedication to utilitarianism, reliability, evolution and timelessness. 
Looking forward, guided by the intent and vision of inspiring references, we correct for limitations of the technology at the time and seek to complete the work of ideas that, as we see it, never reached their due potential.  We are driven by our goal to celebrate the past by designing and crafting products that will serve our customers with distinction as they endeavor to build a better future.